Rbg Paris launched in end of 2018,  3 new fragrances made of provence notes as Citrus, Rose and Lavender, These perfumes provence de Manon, has been made for ladies likes mono notes of Provence.
Provence lavender perfume and essential oils :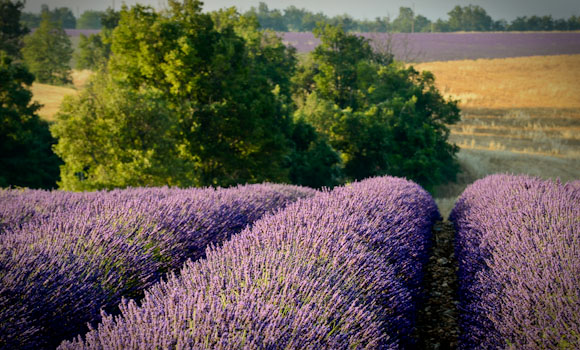 Lavender in Provence, the lavender blooms from around the last week of June to the beginning of August when it is harvested. It is usually at its peak in early July. Lavender flower provide an excellent lavender essential oil and then to manufacture perfume oils.
Provence rose flower production :
Main roses grows in Provence is the famous Rosa centifolia (In Bulgaria, Turkey or Iran they produce Rosa Damascena), the Provence rose or cabbage rose or Rose de Mai is a hybrid rose give their many flowers in the period of May, and then harvest is done specially for the perfume industry in May, June, petals after are distilled by water steam to extract the famus rose oil essential for the perfumes of Provence. Grasse town is famous for roses centifolia.
Citrus from Provence mixed fruits to manufacture oils : 
Citrus and other fruits as orange or grapefruit are mixed and then by a centrifuge extract machinery then scent and essential ingredients, aromas are mechanical extracted. Aromas of Provence are after used to manufacture perfumes and scent for cosmetics.
Perfume "Provence de Manon" collection are used for home fragrance and perfumes for ladies (to use them everyday).
See perfume provence of Manon – Buy rose perfume – Buy Citrus perfume – Buy lavender