The Icelandic fashion design brand, Gydja Collection has produced its first eau de parfum, perfume made in France. The Iceland perfume, entitled 'EFJ Eyjafjallajokull by Gydja', was launched in Reyjavik last Saturday at Debenhams Reykjavik, Iceland.
The Gydja Collection perfume is named after the Iceland volcano, Eyjafjallajokull and is in fact manufacture in France from water extracted from the surrounding glacier.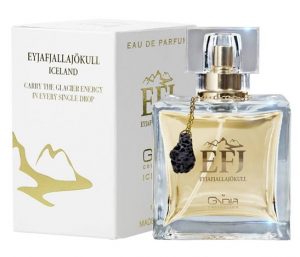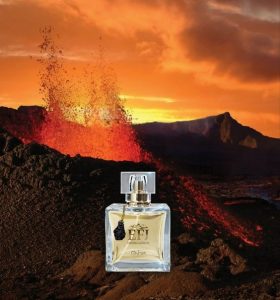 EFJ Eyjafjallajokull by Gydja is a Aromatic Spicy fragrance for women. Top note is citrus ; middle notes are spices and rose ; base note is vanilla.
Where to buy ? EFJ Eyjafjallajokull by Gydja